Details Flying Dutchman
The luxury two-masted schooner the "Flying Dutchman" was completely renovated in the winter of 2003/2004. The basic principles for the renovation work on the ship were luxury, comfort and character. The ship has been fully modified and fitted out for the American market and has a large deck area on which you can sit and soak up the sun. There is a cosy bar in the deckhouse, and plenty of room for eating together on deck.

The 2-person cabins are all equipped with air-conditioning and all have their own s hower and toilet. This luxury accommodation is ideal for both individual sailing holidays and incentive trips with a sunny character..
This former herring drifter first set sail in 1903 under the name "KW 33". After many voyages, it was restored as an employment creation project. Its new owner carried out renovation work during the winter of 2003/2004, turning it into the "Flying Dutchman", a luxury schooner.
The Flying Dutchman is all about enjoying sailing comfortably. No matter if you're sailing in Scottland for a cruise, or if you've invited your business contacts for a day trip and dinner during one of the many sailing events - you will be able to fully enjoy the trip in style and comfort.
Facilities
Bar + beertap
Barbecue
Library + games
Coffeemachine
Refrigerator & freezer
Oven
Dishwasher
Radio
Television
Bathing ladder
Child-size lifejackets
Dinghy
Mapping
10 x double cabin (with en-suite bathroom)
1 x 4 person cabin (with en-suite bathroom)
11 x shower
11 x toilet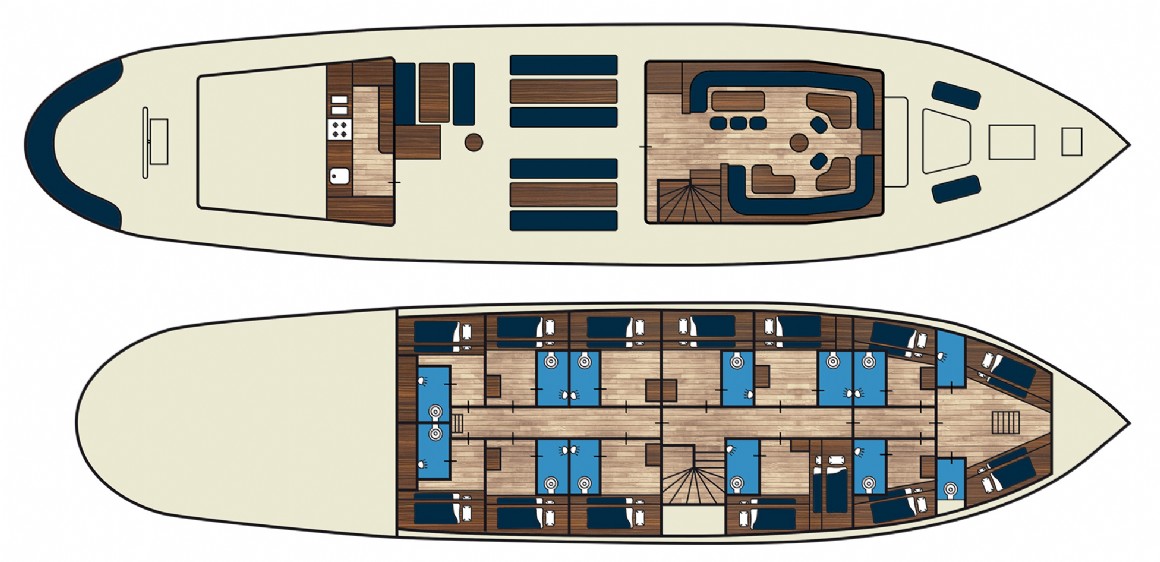 Technical details
9 Sails - 515m2 schooner sails
Length: 39.00m
Beam: 6.50m
Draft: 2.70m
Engine: Caterpillar D343
Sails operated manually as well as electrical